Hello everybody,
I am Andreas Knapp, Dipl.-Designer / Senior Art Director.
Thank you for visiting my online portfolio.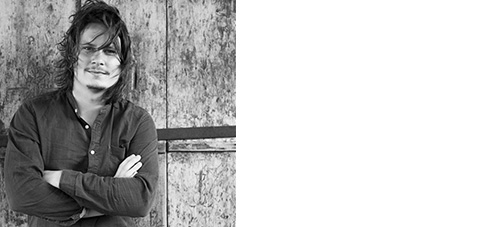 This website contains a selection of projects that have arisen and been
completed during the last years. It is a mixture of university projects,
some work accomplished besides my studies as well as some projects I
did during my internships in the Netherlands. There is also a selection
of work pieces I did as an Art Director at Philipp und Keuntje GmbH and
Kolle Rebbe GmbH so far.
Personal:
Born in 1985 in Frankfurt/Main, Germany
Living in Hamburg, Germany since 2013

Education:
Diplom Designer, University of Applied Siences Darmstadt, February 2013
High-school Abitur at Humboldt Schule, Bad Homburg, June 2006

Languages:
German & English


Work Experience:
Senior Art Director at Upljft GmbH in Hamburg, Oct 2019 - today
Senior Art Director at Kolle Rebbe GmbH in Hamburg, June 2019 - Oct 2019
Art Director at Kolle Rebbe GmbH in Hamburg, Dez 2017 - May 2019
Art Director at Philipp und Keuntje GmbH in Hamburg, Jan 2016 - Nov 2017
Junior Art Director at Philipp und Keuntje GmbH in Hamburg, Aug 2013 - Jan 2016
Designer at Schumacher. Visuelle Kommunikation, 2012 - 2013
Designer at Druckamt, Darmstadt | T-Shirt Store, 2009 - 2010
Student Assistant at T-Online | Bildredaktion 2008 - 2009

Internships (special thanks for the great support to):
Dailymilk based in Rotterdam, the Netherlands, 2011
G2K in Amsterdam, the Netherlands, 2011
Till Melchior in Frankfurt/ Main, Germany, 2007